Features
Explore Gracely's features, designed to streamline and simplify every important facet of your church's management.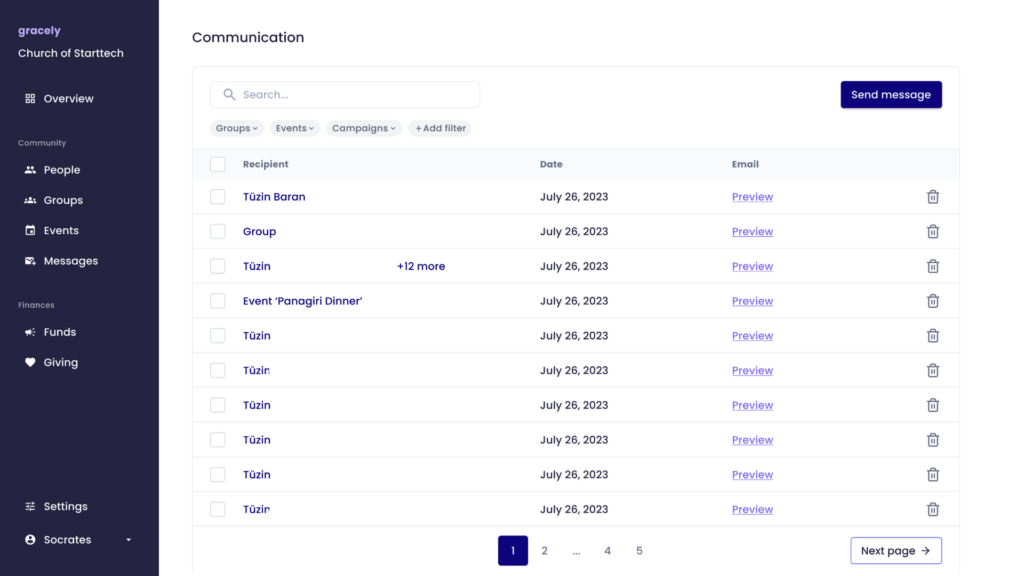 Communication
Reach out to those engaged in specific events or fundraising initiatives with personalized email communications.
Establish effortless communication channels throughout your church community.
Elevate engagement levels and strengthen the bonds within your congregation.
Foster unity and connection within your church community.
Member Management
Efficiently manage member data: Maintain detailed records of member contact information, including names, addresses, phone numbers, and email addresses.
Stay informed with attendance tracking: Easily monitor attendance at your church services, events, and group gatherings.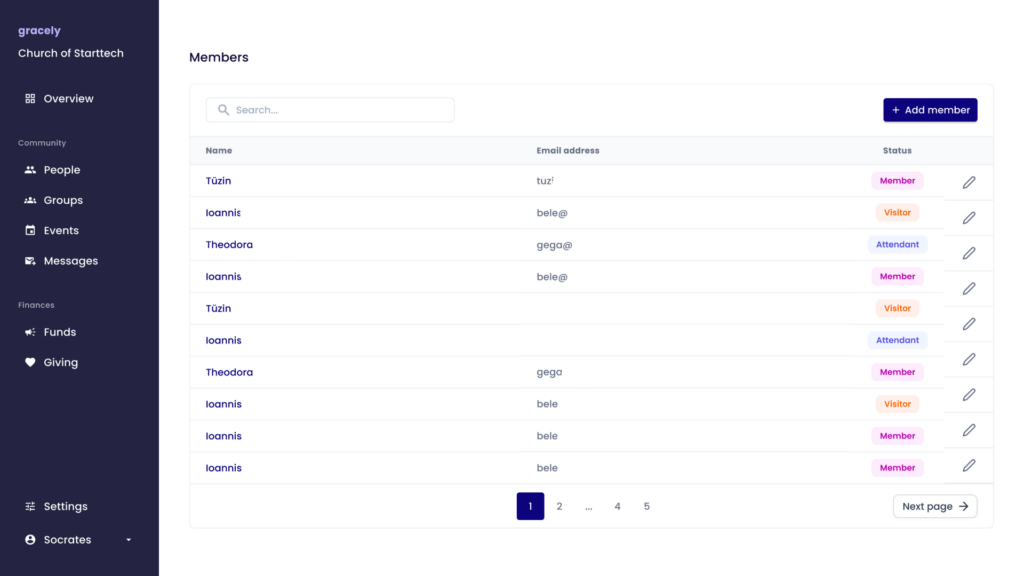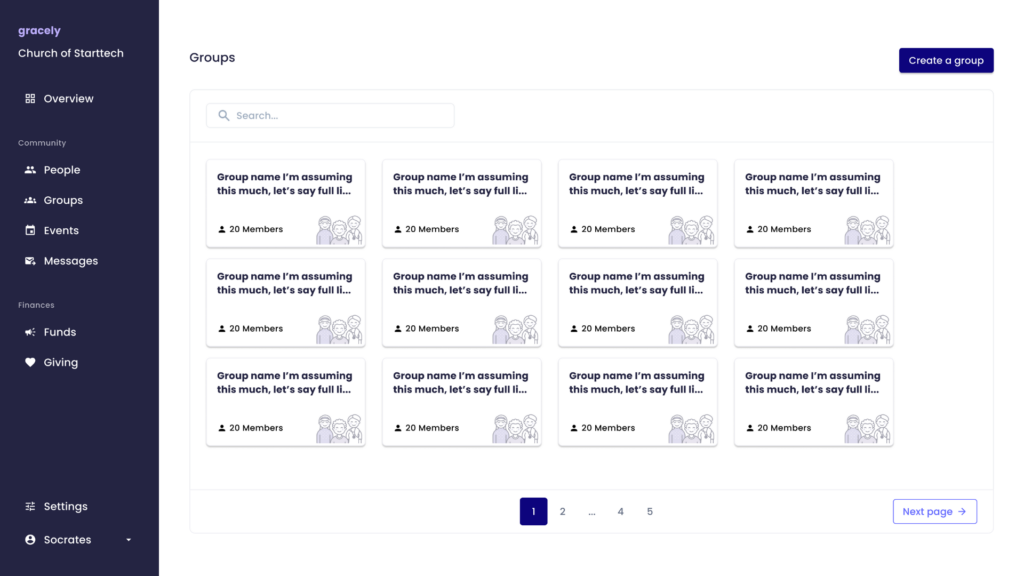 Group Management
Establish and organize groups: Create various groups, including small groups, Sunday school classes, and ministries, tailored to your church's needs.
Facilitate group communication: Send group emails to keep members informed about upcoming events and activities.
Collect and Track Donations
Conveniently collect donations: Provide your members with the convenience and security to contribute online or in person through a reliable payment processor.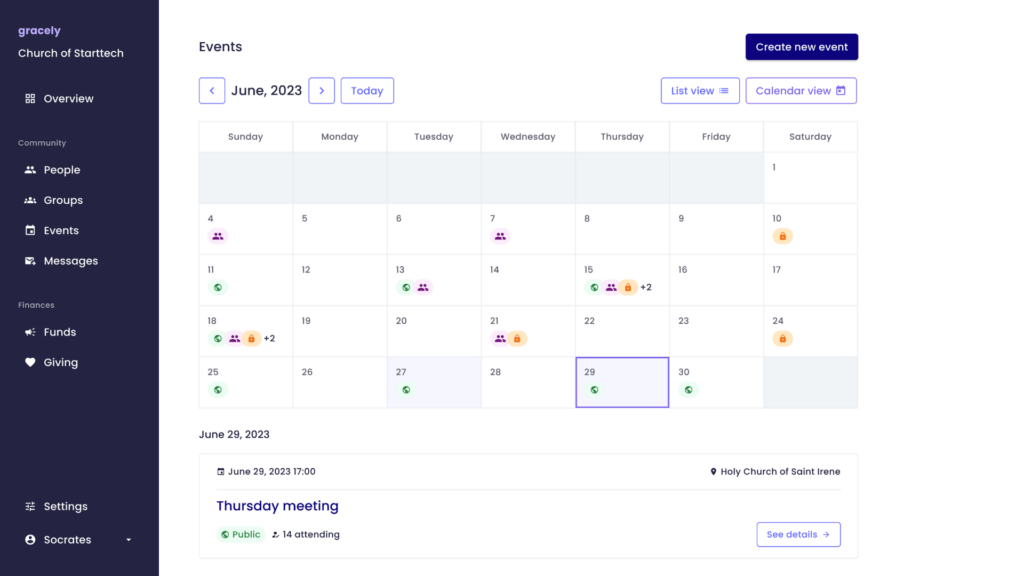 Plan and Manage Events
Streamline event management: Create diverse events such as worship services, potlucks, and fundraisers with ease.
Monitor event attendance: Stay informed about event participation.
Engage members with event emails: Keep your community in the loop with event notifications.
Organize events with custom calendars: Maintain event calendars to effortlessly coordinate and keep track of upcoming activities.
User & Roles
Our upcoming Multi-User Feature is designed to enhance collaboration and streamline tasks within your church management software. With this feature, multiple users will be able to access and work on the software simultaneously.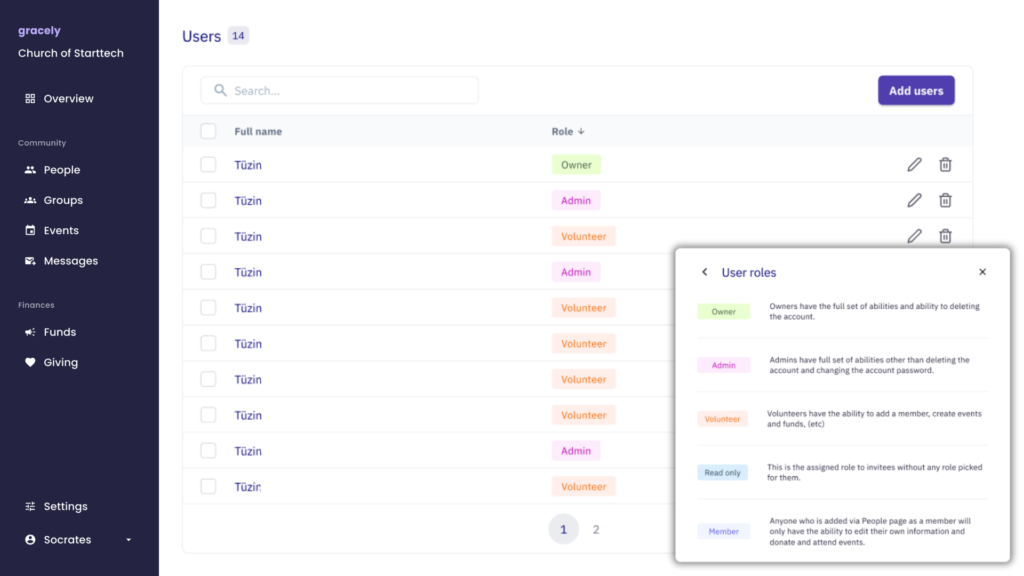 Get started with Gracely.
Create your account in less than 60 seconds!