Church management
made effortless.
Communicate with members, monitor finances, organize events, and so much more, all by using a simple and streamlined web application, accessible from your phone or computer – anytime, anywhere.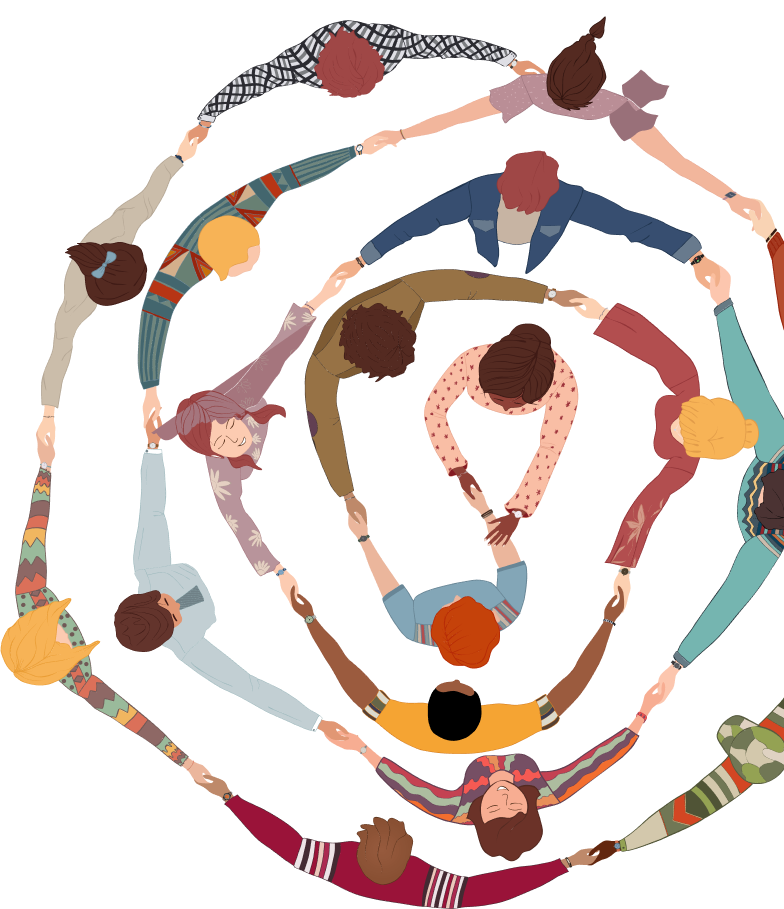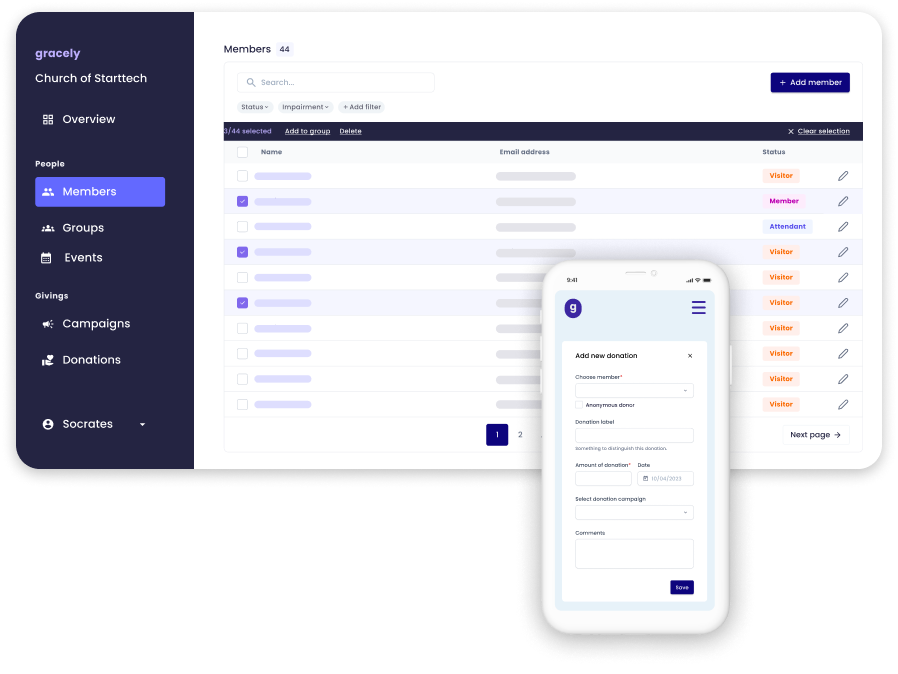 Remain devoted to your community
At the heart of every church's mission lies a profound connection with its people, and the continuous nurturing of human relationships forged within a worshiping community. Gracely is here to take time-consuming management tasks off your shoulders, enabling you to remain devoted to the souls that make up your cherished community.

Simplified People Management
Understand & Unite

Seamless Event and Attendance Coordination
Connect & Engage

Effortless Donation Collection and Tracking
Give & Transform

Efficient Group Management
Guide & Grow
Gracely is a comprehensive church management software designed to enhance the efficiency, effectiveness, and security of churches, regardless of their size. Gracely provides an extensive array of features to meet the needs of your church.

People Management
Utilize Gracely's user-friendly people management feature to oversee your members. Set up and manage profiles, monitor attendance, and send personalized emails.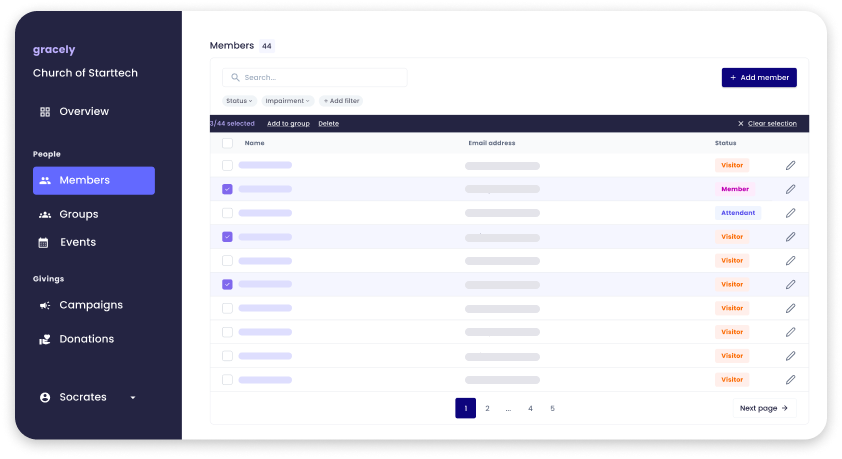 Group Management
Establish and maintain church-based groups effortlessly. Keep tabs on group attendance, communicate via group emails, and distribute documents among group participants.

Events & Attendance Management
Seamlessly organize and execute various events. Create event registrations, record attendance, and send reminders as needed.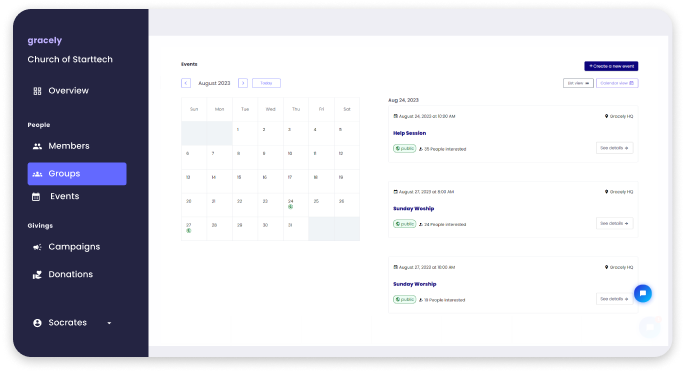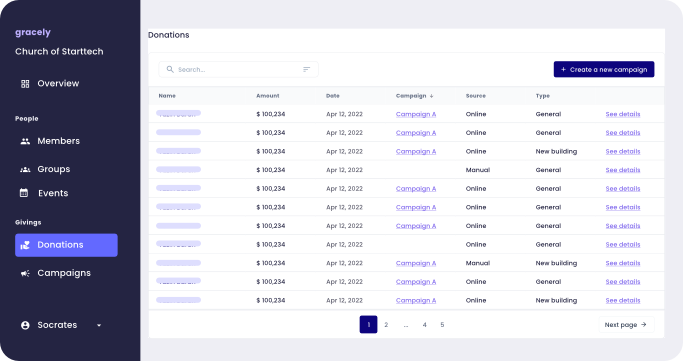 Donation Collection & Tracking
Securely gather donations, whether online or in person. Keep a record of individual and event-based contributions, and generate comprehensive reports detailing your donation history.
How is Gracely different from other church management software? Gracely sets itself apart in three key ways
Affordability
Gracely provides pricing plans tailored to accommodate churches of varying sizes, ensuring cost-effectiveness that aligns with budgetary constraints.
User-Friendly
Gracely is designed to be easy to use, catering to individuals who may not have advanced tech skills, and making it accessible to a wider range of users.
Security
Gracely prioritizes the secure storage of your church's data, providing peace of mind knowing that your information is safeguarded and protected.
Get started with Gracely.
Create your account in less than 60 seconds!
The Gracely Advisors
Meet our esteemed external advisors, who are always here to help us in our efforts to enhance your ministry's vision and strategy.